Who's That Sleeping In My Bed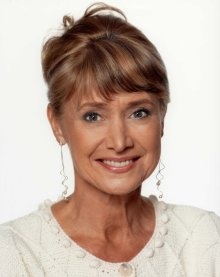 Review by Jan Leeming
WHO'S THAT SLEEPING IN MY BED
Sorry to disappoint you – at the moment it's only me and the Cat!
Last year I was sent a review copy of a book by Keren Smedley called 'Who's That Woman in the Mirror?'.  I was very impressed with all her helpful advice and my praise was quoted in her current book  – the one quoted above.  My words were 'In her excellent book Keren Smedley ….. offers simply and straightforward case studies with various options and alternatives.  Keren's book is a must for the over 50's and, for my own benefit, I wish it had been around years ago.'
Her current book is equally excellent and deals with 'The Art of Sex and Successful Relationships for Baby Boomers'.  It will give you a good idea of the book's content if I list some of the Chapter headings – (Relationships with)  Opposite Sex, Same Sex, Singles, Blended Families etc. Keren is an Agony Aunt and pulls no punches.  There are answers to virtually every question you can think of – from how to introduce a 'New Love' into your grown-up family – to women who as they grow older find that they are attracted to women, or are happy to commit to a Threesome.
Keren also runs a business called 'Experience Matters' and has paid me the compliment of asking if I would take part in her next Seminar on 20th June in London.  Let's face it – I've been there, seen it, done it and wear the T-Shirt for most of the problems which beset we older women. And I must have made virtually every mistake in the book!!!!  BUT I AM STILL HERE – to quote the words of a song.
If you want to know more about her Life Coaching and other matters then go to www.experiencematters.org.uk.  Who knows, I might see you there and am happy to answer questions on virtually anything and everything – after all the Press have washed my linen in public for years to there's not much secrecy left!!