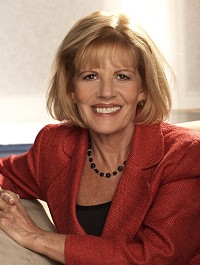 Keren Smedley
Keren is an executive coach, management trainer, consultant, team facilitator, supervisor and coach-therapist with over 20 years experience.  She works across a range of sectors including healthcare, law, financial services, IT, publishing, TV and radio, education, social services, retail and the not for profit sector.
Keren regularly designs and delivers management development programmes and one-to-one coaching internationally and in the UK.  She is integrative in approach, flexible and results driven, drawing upon a number of approaches to leadership, management and psychology.  Neuro-Linguistic Programming, Transactional Analysis and Humanistic Psychology underpin her work.
She is an experienced media spokesperson on relationships generally and for the 50-plus specifically on all aspects of their professional and personal lives.  Her extensive published catalogue includes books and articles on creating an age inclusive culture for HR professionals, relationships and age related issues.
Keren is a UKRC Registered Individual Counsellor and a qualified Business Coach; Fellow, Australian Institute of Management WA (FAIM); Level 2 Member of the Australian Counselling Association (ACA); Fellow, Australian Human Resources Institute (FAHRI) and Member of International Coach Federation (ICF). Keren is qualified to analyse and process the HBDI Herrmann Thinking Profile and the Success Dynamics DiSC Personality at Work Profile. She is a Member of the British Association of Counselling and Psychotherapy (Accred); a Member of the Association for Coaching; a Master Practitioner in Neuro-Linguistic Programming and an Advanced Practitioner EFT (Emotional Freedom Techniques).
Her qualifications and memberships include: PCC Accredited Coach, International Coach Federation (ICF); Certified Practitioner 'The Leadership Circle'; Licensee Individual and Corporate and Career PRINT® profiling; Master Practitioner in Neuro-Linguistic Programming; Chartered Fellow, Institute of Personal Development (FCIPD).
Keren is the author of bestsellers 'Who's That Woman In The Mirror?' The Art of Ageing Gracefully, 'Age Matters' Employing, Motivating and Managing Older Employees' and 'Who's that sleeping in my bed? The Art of Sex and Successful Relationships for baby boomers'.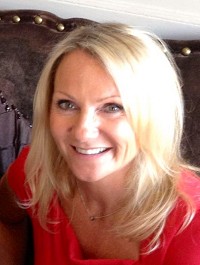 Jayne Hildreth
Jayne has an MSc in Personal and Corporate Coaching, is a qualified counsellor, NLP and MBTI® Practitioner. She is co-founder and director of the Association of Integrative Coach-Therapist Professionals (AICTP) and has a particular interest in the area of integration. Jayne works as an Executive coach, Personal Consultant, Facilitator and Trainer.
Her corporate speciality is health and wellbeing and she has recently completed groundbreaking research into the impact of coaching on work related stress. Jayne works with organisations to address work related stress, reduce absenteeism and increase productivity. She has extensive experience working with executives and teams on areas such as communication, presentation, time management and leadership with great success.
She is passionate about personal and organisational enhancement, helping individuals; groups and organisations unlock their potential and achieve sustainable goals. She is an experienced and engaging trainer who promotes a relaxed participative learning environment. She has a passion for developing high quality and dynamic training in the corporate sector. In addition to her freelance work Jayne is a visiting lecturer in Coaching at The University of Hull and is an external examiner for University East London.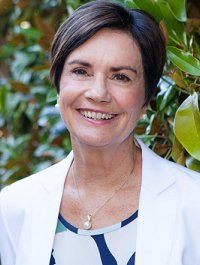 Judy McGinn – Associate
Judy has over 30 years' experience in the human services and personal development industries with a background in education and counselling.  She is committed to supporting personal growth enabling others to thrive in their life and work. She uses her key understandings in personal development, psychology and the basic human need for connectedness, as a catalyst for behavioural change. 
Judy specializes in leadership development, which involves one-on-one coaching, group coaching and workshop facilitation. She has more than 2,500 hours of coaching experience as an accredited Professional Certified Coach (PCC) with the International Coaching Federation. She is also a workshop facilitator and group coach. She enjoys the diversity of working with individuals in corporate, government, non-government and community sectors at middle, senior management and executive levels.
Judy is dedicated to her profession and to ongoing learning. She has a Diploma of Coaching and holds qualifications as a Certified Print® Coach, Leadership Circle Profile Assessor, NLP Coach Practitioner, Empowerment Life Coach (USA), a Master of Educational Studies (Guidance and Counselling), and is a graduate of Leadership Western Australia.
She firmly believes that developing deeper insights into what motivates people at an unconscious level is pivotal to leadership effectiveness and increased team performance. She appreciates that leadership is not about a title or a designation but about a driver within, which confidently shows the way and inspires others. Judy holds the view that good leaders deliver results, but it's great leaders who have the vision and the wisdom to unlock the potential of individuals on their team.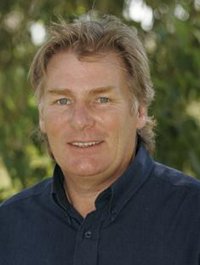 Tony Clitheroe – Associate
Tony is a professional executive coach and organisation consultant specialising in leadership development.  He has extensive experience in enabling organisational change, as a leader in an operational capacity, and as both an internal and external organisation consultant.  He is able to bring a unique blend of understanding and knowledge to supporting leaders and teams to achieve high performance and sustainable results.
Central to his approach is working in ways that bring clarity and focus, which is underpinned by support and challenge. This enables leaders to build on their resourcefulness and strengths to make successful transitions, and to undertake personal and organisational transformative change. This then translates into committed practical action, resulting in high performance.
Tony is a PCC Accredited Coach, Workshop Facilitator and a Certified Practitioner in the The Leadership Circle and in Print®. In addition he utilises approaches and techniques from ontological coaching, neuro linguistic planning, appreciative inquiry, profiling tools and systems thinking. This enables individuals to express their true creative selves as they undertake transformative learning, and ultimately achieve results they didn't think were possible.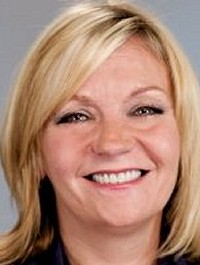 Debra Jinks
Debra is an Integrative Coach-Therapist and educated to Masters Level. Her approach to change is proactive, practical and dynamic as well as offering space to individuals and organisations to also work in a restorative way.
Debra is familiar with the demands facing businesses in today's complex climate where competing priorities and goals can challenge effectiveness. She is committed to achieving a superior performance by developing and maintaining a positive organisational culture, promoting individual effectiveness and developing growth and leadership at all levels.
Debra draws on experience of working with a wide range of clients including Department of Education, Health Trusts, Educational Institutions, Social Care Providers and businesses and individuals who are seeking to enhance performance, identify and address deep rooted issues and patterns, maintain and improve well being and fitness, increase productivity and enhance communication, image, relationships and careers.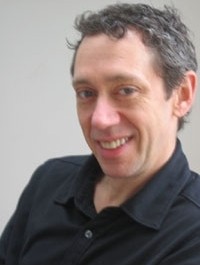 Ashley Meyer
Ashley is one of the top EFT Practitioners in the UK with a depth of experience working with people in all walks of life. In addition to his extensive EFT skills, his expertise encompass NLP (Neuro Linguistic Programming) and Hypnotherapy, both of which he has practiced to advanced level for many years.
Prior to embarking on a career within the world of Personal Development, Ashley ran a successful events management company within the corporate sector. Approaching his late 30's, he started to question his professional direction and decided to change his career path. He has never looked back….
His work encompasses assisting people to surpass limiting personal beliefs and behaviours in order to realise their life's desires, as well as working with more deep seated and chronic conditions. Amongst others, these include trauma, depression, anxiety and Chronic Fatigue Syndrome, the latter which he practices at a leading edge clinic in Harley Street.
He is a certified EFT Trainer and runs regular workshops in the London area. Ashley is deeply intuitive and sessions with him are very supportive and often light hearted.
How coaching /advice works
E-mail
Just send your question . Make sure you put in the necessary detail but try to keep it reasonably short and clear so our coach knows exactly what you are asking. You will receive an answer within 72 hours. Your question and answer will only be visible to you.
If you have bought the enhanced answer service the coach will wait for your reply and will then contact you again within 72 hours of receipt. Your question and answer will only be visible to you. Your question will be answered once we have received your payment.
Telephone Coaching
The telephone coaching session is arranged at a mutually convenient time. All sessions must be paid for in advance. Once the payment part is completed we will E-mail you to set up the date and  time and the coach will call you. You can choose a specific coach or just ask for a member of the team.
Important:
Experience Matters coaches are all professionally trained and adhere to the codes of practice of their professional bodies. Experience Matters are not liable for any actions taken by the individual based on the discussions. New ideas are given as a tool and guide to enable the individual to make their own decisions.
If you are under the care of any health professional it is important that you discuss any change in your lifestyle, diet, exercise regime etc with them prior to making any change. Never reduce or discontinue any prescription drug without discussing it with your doctor.